You can sign-up, set up and start exploring without the long phone calls. Our team is always on hand but you are free to explore eola without constraints.
All you need is your name and email to create an account. That's it. No complex sign-up, no payment details and no long-winded calls. You are ready to start exploring eola.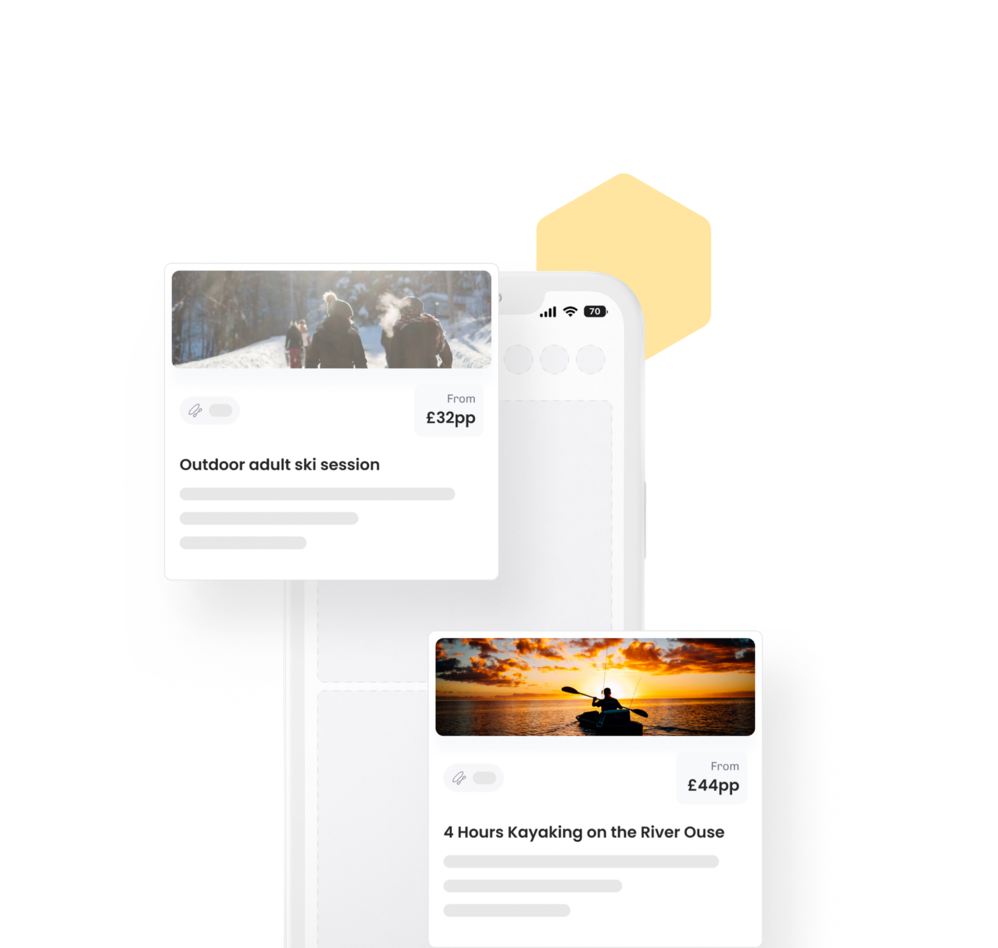 Go through the steps of creating an activity, class or experience. In a few minutes, you will have your first product ready to view.
Take a look at the different features you can add and the products you can build. In eola, you choose the features you want so your experience always reflects your business's needs.
Start growing your business
If you like what you see it is easy to start taking bookings. Businesses have set up and taken their first bookings within an hour of joining eola.
" eola is, in short, exactly the online booking system every business needs. "
" It's literally about five clicks and they've booked and paid. And it's much easier for us to track everything "
" Before eola, we were using a lot of spreadsheets, diaries, and just remembering stuff in people's heads "
Simple, clear pricing.
No hidden fees.
Tired of inflexible, overpriced tech?
We are here to change that.
Payment processing included

Join hundreds of business owners like you and do more with eola.